USE YOUR TALENTS
GGSC course teaches us to unlock the real potential of a person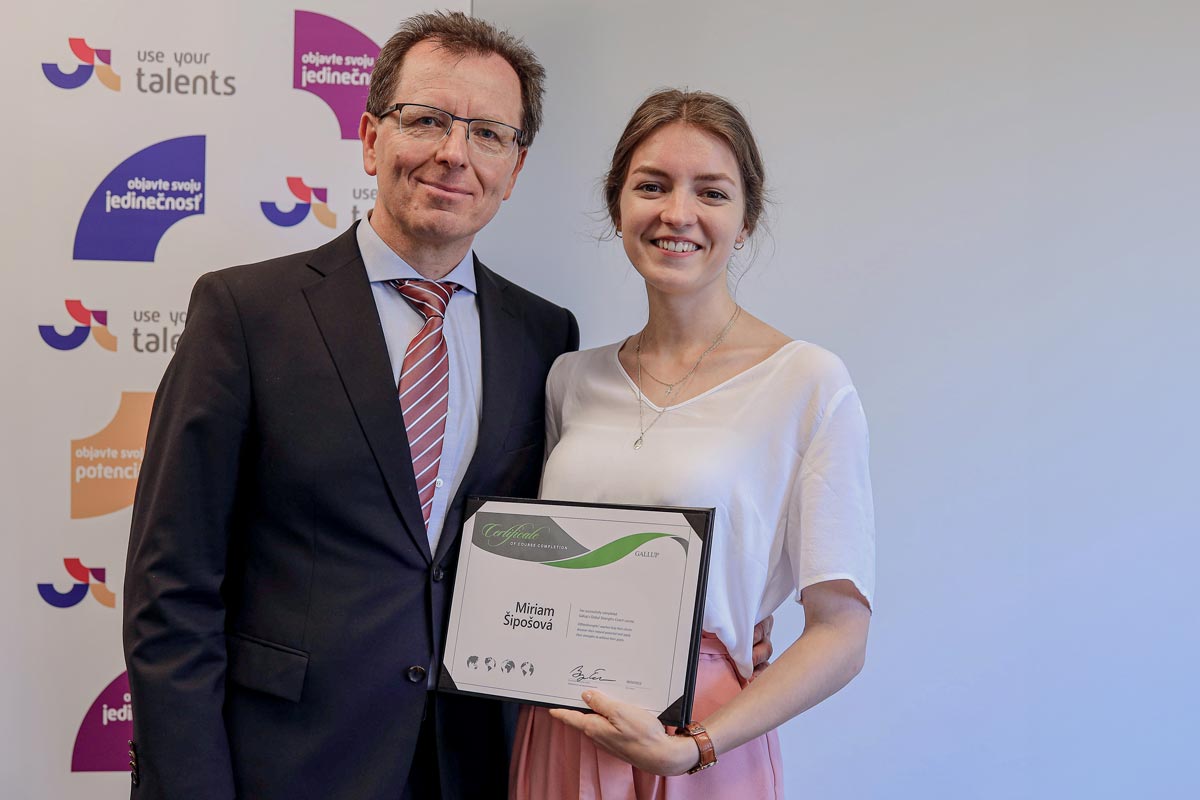 Mgr. Miriam Šandorová
The Gallup Global Strengths Coach course was held in Bratislava for the second time this year. I had the chance to take part in both of these courses, the first time as a participant, the second time as part of a pair with Jozef Kokoška, who led the whole course. Many people focusing on personal development in their professional or volunteering practice – through mentoring, coaching, in L&D positions, in leader teams, volunteering activities, or anywhere else – have met on this course. Their goal is to be there for people, to help them find themselves, their talents, and mission, and to enable their growth.
The course lasts four and a half days, taking place in a relaxed, friendly atmosphere full of conversations, questions, answers, and new information. From my point of view, the most interesting aspects are the individual talent coaching sessions, during which the participants sit in pairs and ask each other questions. While doing this, we can learn how the combination of talents of the other person looks, how these talents manifest in their life, and how they can work with them. We discover what kind of coach we are, how to ask questions that are curious and deep, and how we work with silence. In the end, we take a look into our own self, at our own talents, how we use them personally, what places inside of us we need to work on, and how we enrich people around us by using our talents. There are many moments like this, when we are left amazed by the personality of each person, as well as our own. It's eye-opening!
The course also includes a one-hour individual meeting with a certified Gallup strengths coach, six individual coaching sessions, and an exam to finalize your certification process and secure the key ideas of Gallup strengths coaching in the end.
What CliftonStrengths® stands for is really amazing. It is not just a questionnaire that describes my personality or helps me find out what I am good at. It is a tool that opens the door to my inner self, unlocks my potential, and releases it in its full width. On the other hand, the GGSC course leads to the ability to unlock the potential of other people. It not only brings the discovery of the other person's uniqueness but especially of their value. The value they carry and the value they are for this world. If this is your goal, the GGCS course is a direct way towards it."